Supervent / Superpro 6-In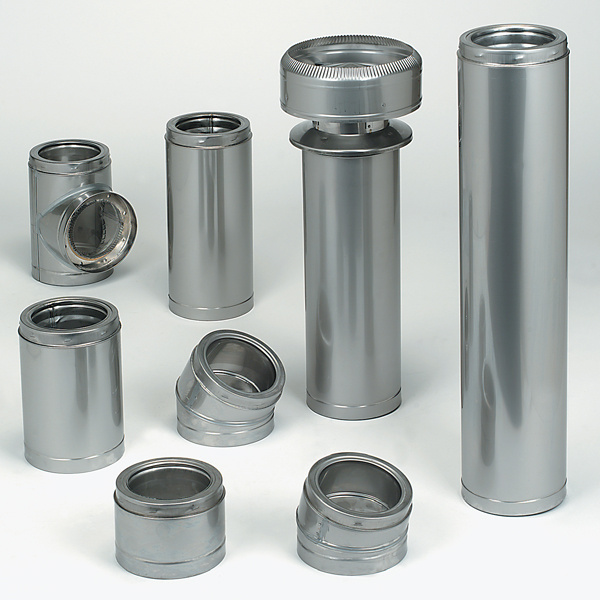 Superpro / Supervent chimney by Selkirk are constructed using 304-alloy stainless steel for both inner and outer walls, and specially formulated mineral wool insulation to reduce chances of corrosion.
Double coating process on components like flashing have twice the corrosion resistance of standard galvanized parts. Locking bands are recommended at the straight joints and required at elbows, joints between elbows, and tee connections. Outside diameters of these 6" chimney pipes are 2" larger then the listed ID size of the chimney.
Click here for a link to the SuperPro catalog with specifications.
"CHIMNEY PIPE, STOVEPIPE, CHIMNEY LINER LARGE ORDER FREE SHIPPING OVER $150"
---
Superpro features (6" and 8" Chimneys):
304- Alloy

Limited Manufacturers Lifetime warranty

Moisture resistant connections

2" Clearance to combustibles

Listed to UL 103HT standards for wood, oil, coal, and gas
Supervent features (7" Chimneys):
304-alloy Inner liner and couplers

403-alloy stainless steel outer wall

Limited lifetime manufacturers warranty

Listed to UL 103HT standards for wood, oil, coal, and gas
UD 22-09-27
Discount Chimney Supply Inc. (2011)